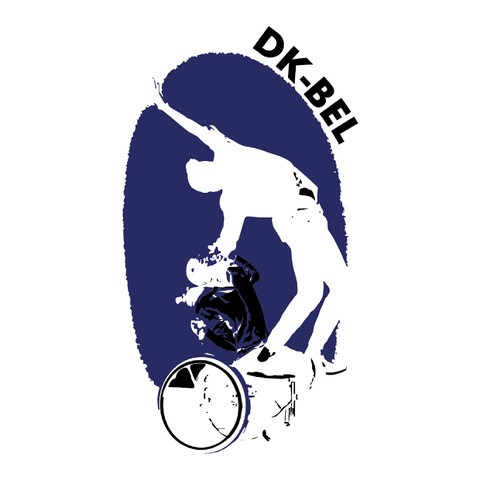 Humans at the heart of artistic creation
The individuals of DK-BEL create and perform inclusive shows in France and abroad. Founded in Villiers-le-Bel in 2004, their mission is to promote art to the most vulnerable audiences around the World.
DK-BEL's activities centre around 3 main values:
1. Artistic creation for ALL and coming together: Developing social and cultural bonds
2. For humanity to be at the heart of all projects: Changing perspectives
3. To be part of an international network through the sharing of art: Opening up to the world
All actions initiated by DK-BEL promote values of empathy, sharing and kindness, with the aim of having an impact on today's society. The main focus is on INCLUSION through art.
Performances
DK-BEL have a rapidly growing repertoire of performances, some of which are one-offs, but many core pieces are performed regularly, and are adapted and updated according to participants, venues and the times (covid restrictions for instance).
You will find more information here: https://en.dk-bel.com/repertoire
Here are a couple of recent examples:
VAÏ VAË is a fashion show in the form of a unique, and very original, choreographic performance. This creation presents the young designer Flora Fabèle's new collection, and her brand, – the newly registered VAË. Intended for professional and amateur dancers with and without disabilities. It addresses self-image. This unique performance seeks to ensure that each participant pushes his or her own limits to feel, and to be, beautiful inside and out.
In Peace is a performance for ten dancers, three with disabilities, written for the European Museum's 'Museum Night in Archéa, Museum of Louvres in May 2019. The piece is an artistic ballad where the public play a discovery game in different areas of the venue. The audience is free to wander around and view the various different performances happening around the space at the same time.
The choreography begins with seven solos spread out in different spaces happening simultaneously. Then they come together two by two to create three new dance sequences. Continuing with the theme of collaboration the performance transitions into three overall sequences, including the 'human tree' where the audience are invited to join the dancers.
https://en.dk-bel.com/in-peace
European and International Projects
DK-BEL are regularly involved in European and, more recently, international projects with partners around the World who have the common goal of promoting inclusive art.
Current projects include:
CONTACT: a 24-month Erasmus+ project aimed at young people with and without disabilities and youth workers.  The aim of this project is to break down barriers and misconceptions around disability, with the young people themselves, youth workers and educators, as well as society as a whole.
L.E.I.SURE SKILLS (sociaL inclusion for mEntal dIsability and leiSSURE SKILLS): a 36-month Erasmus+ project aimed at adults with mental disabilities as well as their trainers.  This project aims to enable and encourage participants to have more involvement, choice, and autonomy over how they spend their leisure time.
What'SAP (Exchange of Social Art Practices): a 24-month European Commission project, What'SAP aims to promote the acceptance of socially aimed art practices as a unique and specific profession all over Europe. From knowledge exchange to the 2-week training process, regular work and artistic creation, the aim is to exchange the existing knowledge of the partnering organizations, incorporate the theoretical and practical knowledge, develop an easy-to learn professional method using experience and feedback, and discover new techniques for involving participant audience into socially aimed creation and intercultural dialogues.
Find us on social media
Website: https://en.dk-bel.com/
Facebook: https://www.facebook.com/profile.php?id=100063605345734
YouTube: https://www.youtube.com/channel/UC5h5Kq7RemkSMjMWsDYmetQ
Instagram: https://www.instagram.com/compagniedkbel/
In the press: https://en.dk-bel.com/presse
Our partners:
The APPROSH artistic program specializes in rhythmic intervention processes and addresses the population with a neurodiverse background, all in an inclusive environment.